About Lochsa Design
Lochsa Design is a dba for John Kuklewicz.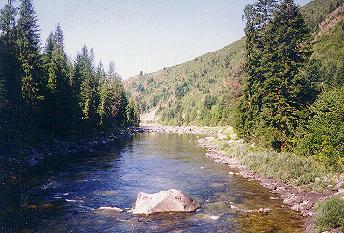 About Myself
I have an extensive technical background, primarily in the design of analog electronic circuits.
I hold a Bachelor of Science (BS) degree from Worcester Polyechnic Institute, class of 1977. My major was Electrical Engineering, particularly Communications Systems.
I worked in the electronics industry for over 20 years, primarily as an analog circuit designer. I have designed products using both Integrated Circuit (IC, chips, etc.) and Printed Circuit Board technology.
During my 20+ year engineering career I have worked in diverse segments of the electronics industry; including Telephone switching systems, military avionics, data conversion and disk drives.
As an engineer, I have always made extensive use of computers. In fact, I have been using computers since I was 14. These days that does not sound unusual, but in 1969 computers were large, expensive and uncommon outside of large businesses or universities.
As a result of this long exposure to computing machinery, I find it very easy to pick up new technologies.
In the late 1990s I finally had sufficient financial resources to get out of the city (20 years in California's Silicon Valley) and build a home in beautiful North Central Idaho.
As part of my desire for a self-sufficient lifestyle, I designed my home to be off-grid and to take maximum advantage of the sun's energy for heating. All of my electrical needs are supplied by the solar electric power system I designed and installed.
Daily living with a solar electric system gives me a unique perspective of the tradeoffs and requirements of such a system.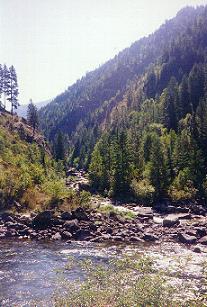 The Lochsa River (pronounced lock-SAW) rises along the Idaho/Montana border and flows westward where it meets the Selway River at the present day town of Lowell, Idaho. Together these rivers form the Middle Fork Clearwater River which ultimately empties into the mighty Columbia River.
The Lochsa, a Nez Perce word meaning 'Rough Water', was designated one of the nation's first Wild & Scenic Rivers in 1968. To this day, the Lochsa River offers unparalleled scenery, fishing and whitewater.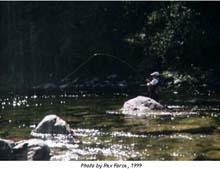 The Lochsa River is located between the Clearwater National Forest and the Selway-Bitterroot Wilderness. Followed for much of it's length by US Highway 12, the Lewis and Clark Highway, the the pristine waters of the Lochsa River are readily accessible for recreation. Fishing for Cutthroat Trout, Steelhead and Chinook Salmon is world class. (Please be aware of, and follow, all applicable regulations of the Idaho Department of Fish and Game.)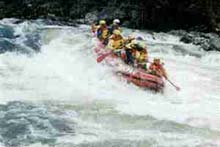 If you should ever have the good fortune to visit this part of Idaho, spend some time along the Lochsa River. You will be glad you did!