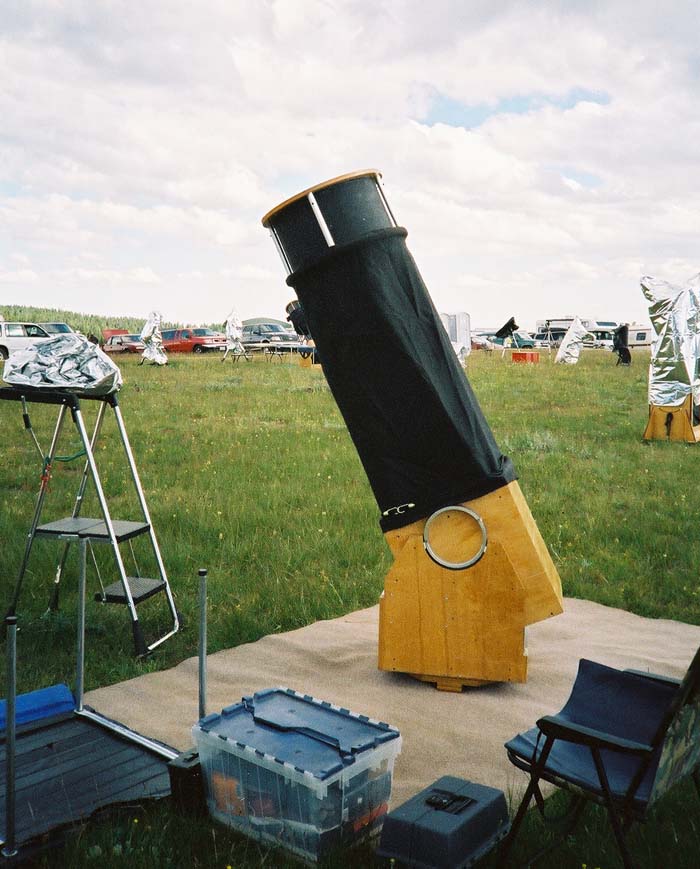 Besides Amateur Radio, I also very much enjoy Amateur Astronomy. A night under the stars searching out elusive faint fuzzies is totally relaxing. There is just something about ancient photons that seems to be good for the soul.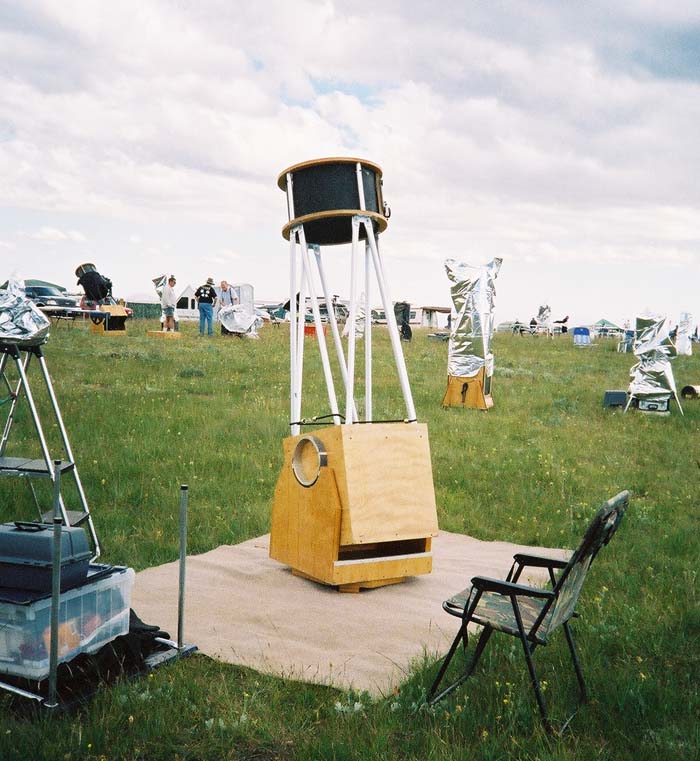 My main telescope is a Sky Designs 18 inch/f 4.5 truss tube Dobsonian. I have had this scope for many years and have installed numerous upgrades and modifications. Although just your basic light bucket, this scope's simplicity of design, stability and ease of set-up/tear down make it my favorite.
I also own an Astrophysics 130/f8 apochromatic refractor. Mounted on a Losmandy G-11 German Equatorial Mount, this scope provides stunning views of the moon, planets and the brighter deep sky objects.

In August 2000 I attended the Table Mountain Star Party near Ellensburg, WA. It was wonderful to be in the company of other observers, and to look at, and through, the many different scopes there.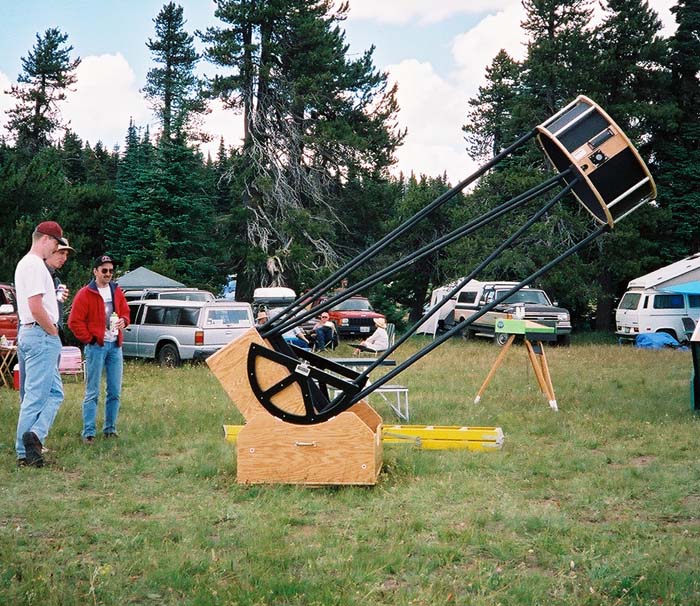 My 18 inch was most certainly NOT the largest scope there. This 30-inch Dobsonian was made by StarMaster using a set of Coulter Optics.